Membership - Governance - Publications - Getting to Three Arrows - Contact Us
Publications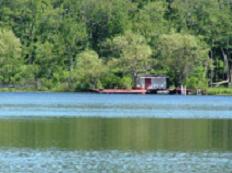 We invite you to explore the publications listed here to learn more about Three Arrows' history -- and what we're up to right now.
The Voice of the Hill is published weekly during the summer and twice in the off-season.
Our recent 70th and 75th anniversaries were celebrated with souvenier books you may enjoy. Links are provided at the bottom of this page.
The Voice of the Hill
Schedule for Friday & Saturday nights, 2012 Season
Anniversary Books